A trending video has been seen online showing a US soldier refusing to take the ritual salute to the president whenever he is about boarding whether the Air Force One or the state choppers.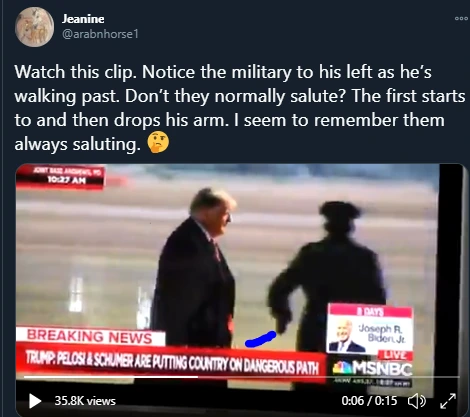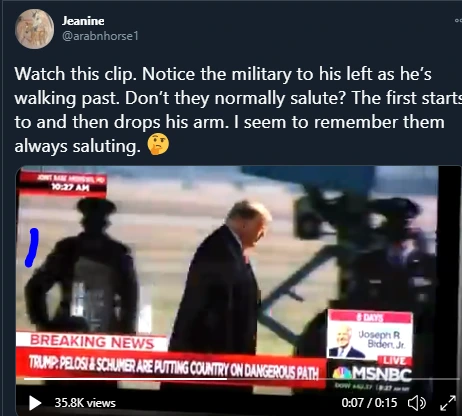 As seen in the video, the US president, Donald Trump was on his way to board an aircraft and he was escorted by an unidentified military aide.
Along the path, they were about 3 other soldiers and as seen from other videos, whenever the president passes, the soldiers always threw a salute but in this video, the first soldier was spotted trying to raise his hands to give the salute but had a last-minute rethink.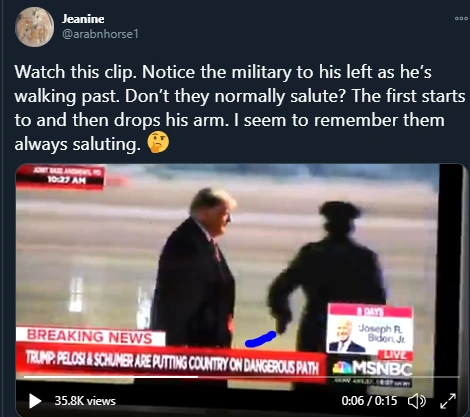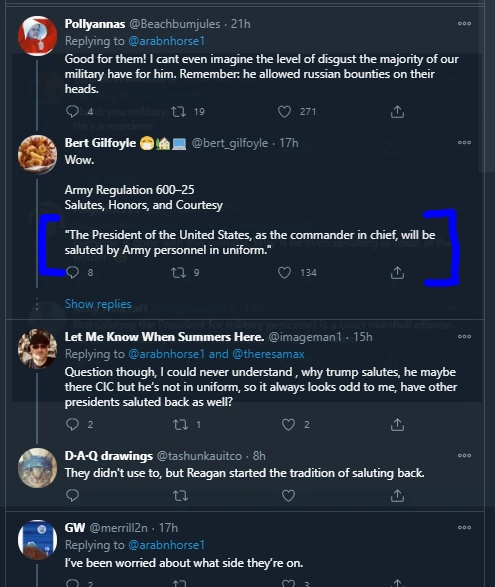 He reluctantly raised his hands and brought it down halfway.
As the prescient reached the other 2 military officers, they too kept their hands to themselves.
It is not known why they had to act this way but reactions have linked the actions to the recent upheaval at the capital some days ago.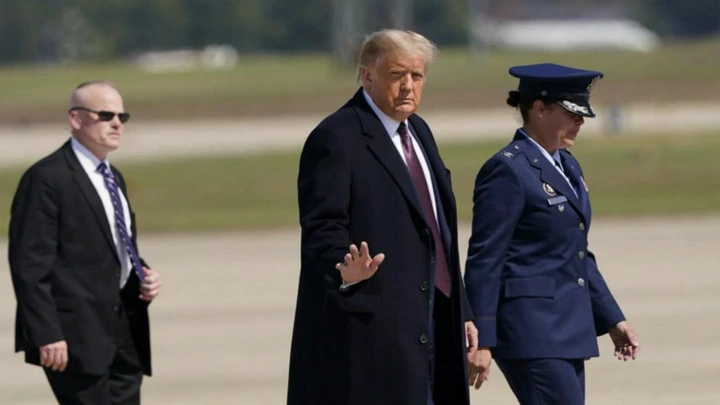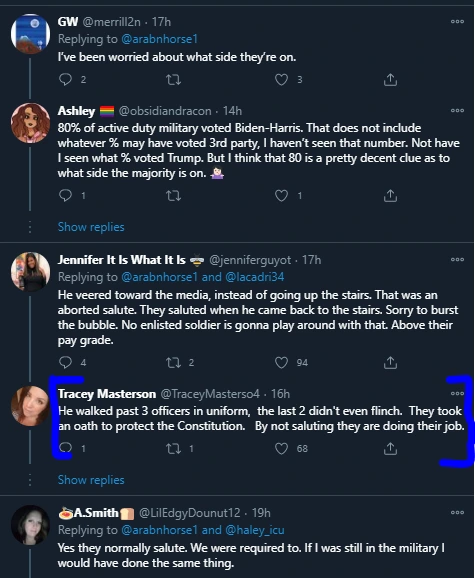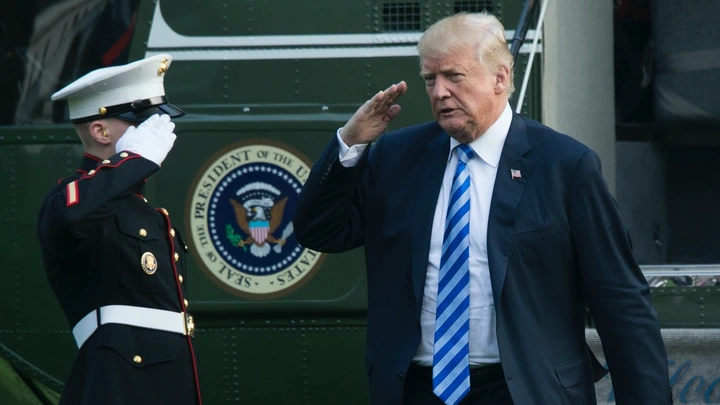 Americans are seriously blaming the president as most of the attackers were his supporters.
Word has it that the US senate has commenced an impeachment process against President Trump as he is being blamed for the embarrassing incident at the capitol.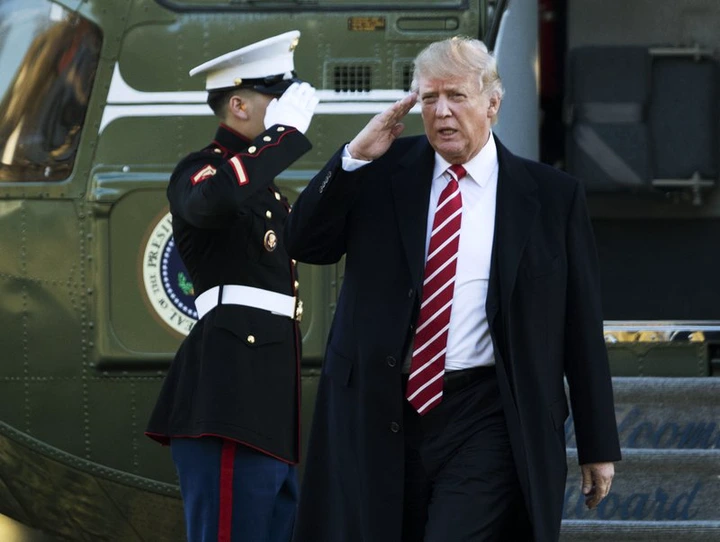 As seen in some other pictures here, we can see how the military officers always saluted Trump and other presidents whenever they walked past them.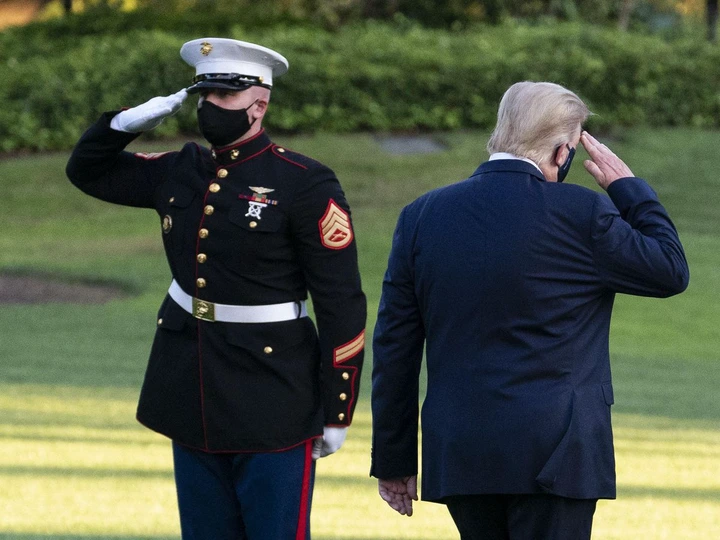 The traditional salute had started with Ronald Reagan as he was the first president to return the salute to the marines whenever he stepped in or outside his chopper.
Since then, Trump had been the only president to return the favor, but the interesting thing is that the marines always saluted first.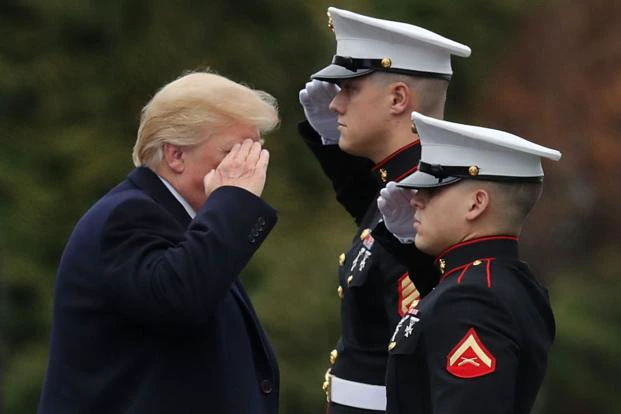 This new video showing the reluctance of the marines to salute the POTUS is, however, something to worry about as Trump deserves that salute until the last day of his reign as POTUS.
<blockquote class="twitter-tweet"><p lang="en" dir="ltr">Watch this clip. Notice the military to his left as he's walking past. Don't they normally salute? The first starts to and then drops his arm. I seem to remember them always saluting. 🤔 <a href="https://t.co/E353P5WAiG">pic.twitter.com/E353P5WAiG</a></p>&mdash; Jeanine (@arabnhorse1) <a href="https://twitter.com/arabnhorse1/status/1349025588334485506?ref_src=twsrc%5Etfw">January 12, 2021</a></blockquote> <script async src="https://platform.twitter.com/widgets.js" charset="utf-8″></script>