Lisa Montgomery has finally been executed in the early hours of this morning for the crime she committed 16-years ago.
Recall that Lisa Montgomery has been on death row since 2004, when she committed the heinous crime of murder alongside kidnapping in a bid to have her own child after she could not give birth due to miscarriage. Also recall that she committed the crime on a 23-year old pregnant lady name 'Bob stinnet' who she strangled with a rope and with the use of a kitchen, cut opened her belly and removed her 8-month old fetus in Missouri, Skidmore, USA.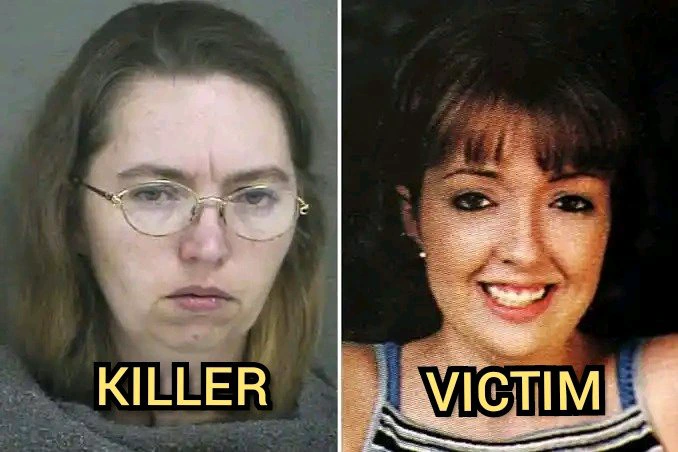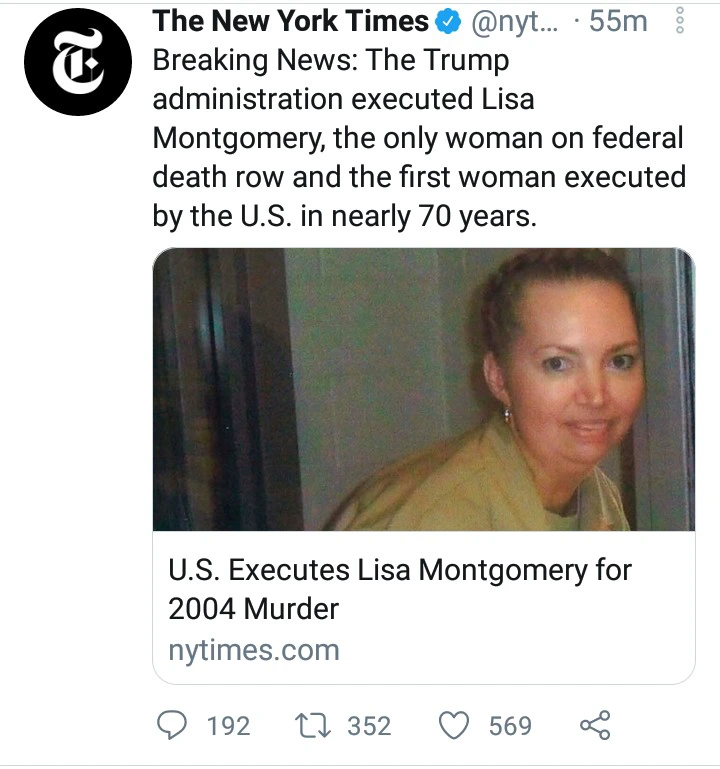 Somehow the fetus survived, but the pregnant woman passed as she could bear injuries inflicted on her by lisa Montgomery in the course of carrying out the crime. Lisa took the took the fetus home and was pretending as though it was her that gave birth to the child. Albeit, she was the following day arrested by police who investigated her to be propitiator of the crime.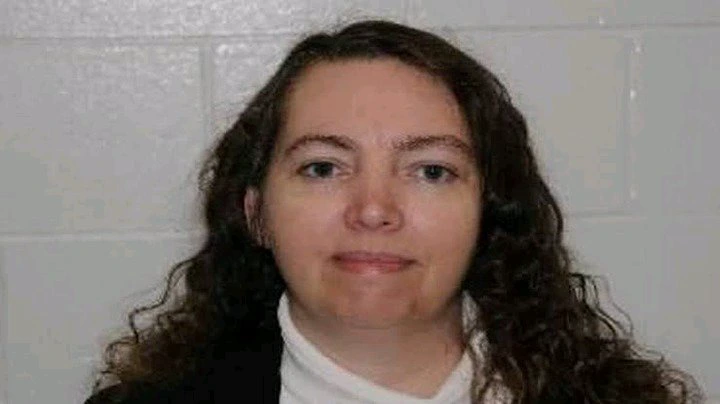 She was executed this morning by lethal injection despite a series of court orders that briefly blocked her execution, and by 1:31 a.m she was pronounced dead at the federal prison complex in Terre Haute, Ind. Her death, by lethal injection, is the 11th execution since the Trump administration resumed use of federal capital punishment in July after a 17-year hiatus.
May her soul rest in peace.
You can drop a word for her by commenting below